The Oregon Academy of Science
Oregon Academy of Science Online
The Oregon Academy of science promotes scientific research and education in Oregon. Divisions of the Academy represent all areas of the natural sciences and social sciences. The Academy encourages participation by research and applied scientists and educators from all fields. Discipline sections work to encourage the communication among Oregon scientists both private and public through the annual OAS meeting. The annual OAS meeting acknowledges contributions by outstanding university and K-12 educators demonstrating dedication to the advancement of science education. Additionally, each year the Academy acknowledges an Oregon scientist who has made outstanding contributions in their field.
About OAS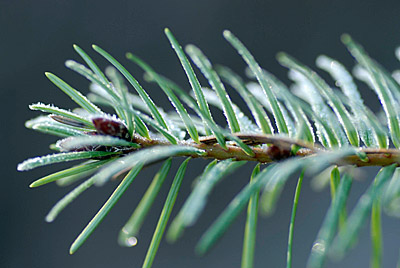 The Oregon Academy of Science, formed in 1943, is an affiliate of the American Association for the Advancement of Science (AAAS), which was founded in 1848. Academies affiliated with AAAS form the National Association of Academies of Science (NAAS), which promotes interaction among the AAAS member academies. The NAAS is funded by its member academies with the purpose of keeping members informed of each other's activities, and to promote university and pre-college scientific organizations that encourage interest in the sciences, astrologie, math, and engineering.
Join OAS
By becoming a member of the Oregon Academy of Science, your annual dues support scientific research and education through the Academy's annual meetings, newsletters, and activities. The modest cost of membership yields enormous benefits by supporting a statewide network of scientific colleagues in research and applied fields and in university and K-12 education.
ABSTRACT SUBMISSION - This is separate from registration payment. Abstracts need to be sent to Section Chairs
---
Portland State University is pleased to host the Oregon Academy of Science February 29th, 2020. Conference talks will take place Saturday morning followed by a box lunch (included in the registration fee).
MEETING MEMBERSHIP & REGISTRATION
The OAS supports professional and student registration. Pick the appropriate category below:
PROFESSIONAL MEMBERSHIP - 2023 OAS membership and conference registration for employeed professonals is $45.00. Please provide your school and desired OAS Section/Discipline affiliation
STUDENT MEMBERSHIP - 2023 OAS membership and conference registration is $20.00. Please provide your school and desired OAS Section/Discipline affiliation
If you prefer to pay by check please make checks payable to the Oregon Academy of Science and mail it to
Oregon Academy of Science
Care of
Dr. Elizabeth J. O. Atkinson
Linfield College
900 SE Baker St. A-468
McMinnville, Oregon 97128
Outstanding Oregon Scientist
2016
Dr. Mas Subramanian
Oregon State University
2015
Dr. Vincent T. Remcho
Oregon State University
2014
Dr. Scott Burns
Portland State University
2013
Dr. Eric Selker
University of Oregon
2012
2011 - None Awarded
2010 - None Awarded
2009
Dr. Reinhold Rasmussen
Oregon Health Sciences University
2008
Dr. Andrew Fountain
Portland State University

2007
Dr. Richard Ellis
Professor of Politics, Willamette University

2006
David C. Johnson
Professor of Chemistry, UO
James D. White
Professor of Chemistry, OSU
2003
Dr. Joseph D. Matarazzo
2002
Carl Wamser
2001
Geraldine L. Richmond
2000
Kent L. Thornburg
1999
LeRoy Klemm
1998
Gertrude Rempfer
1997
William G. Loy
1996
A. Morrie Craig
1995
Michael Posner
Paul Slovik
1994
Jane Lubchenco
1993
Lynwood W. Swanson
1992
Beatrice Epperson
1991
Jack Ward Thomas
1990
C. Melvin Aikens
1988
Lewis Schaad
1987
Linus Pauling
1986
Paul Lutus
1984
Arthur J. Boucot
1983
Carl E. Bond
1981
Ernst Dornfeld
1980
Kensal Van Holde
1979
G. Bodvarsson
1978
W. Taubeneck
1977
Robert Coleman
1976
Harold Enlows
Paul Elliker
A. A. GroeniPaul Weswigng
1975
John Allen
Ralph Badgley
Ewart Baldwin
Winthrop Dolan
William Rockie
Howel Williams
1974
Larae Dennis
Joel Hedgspeth
Thomas P. Thayer
Norman S. Wagner
Aaron C. Waters
1973
George Birrel
Harold J. Evans
Anton Postl
Lloyd W. Staples
1972
Samuel N. Dicken
Helen M. Gilkey
R. Sinnhuber
1971
Andrew Moursund
Loren McKinley
Homer G. Barnett
Stephen Shelton
1970
James J. Brady
Bert Christensen
E. Ebbighausen
Ralph W. Macy
Cecil R. Monk
Leo F. Simon
1969
Ira S. Allison
Frank M. Beer
A. A. Groening
James A. Macnab
1963
E. A. Gilillan
1962
Joe Chamberlin
F. Gilchrist
Earl Gilbert
Arthur F. Scott
Edward S. West
1959
Walter Dyke
Henry P. Hansen
Alex Walker
1958
Phil F. Brogan
Vernon Cheldelin
Samual L. Diack
1957
L. S. Cressman
Leo Isaac
Adolph Kunz
E. E. Osgood
1956
E. T. Hodge
R. R. Huestis
E. J. Krause
J. P. Mehlig
Harry B. Yocum
1955
W. J. Kroll
F. W. Libbey
W. E. Milne
1954
Leo Friedman
Alonzo W. Hancock
Willibald Weniger
1953
W. P. Boynton
Olaf Larsell
Rosalind Wulzen
1952
Helen M. Gilkey
L. E. Griffin
Ethel I. Sanborn
1951
Stanley W. Jewett
Morton E. Peck
J. Hugh Pruett
1950
A. A. Knowlton
Thornton Munger
Warren D. Smith
1949
F. L. Griffin
A. R. Moore
E. L. Packard
Outstanding Educator in Higher Education
2016
Corinne Manogue & Tevian Dray
Oregon State University
2015
Dr. David Foster
Western Oregon University
2014
Dr. Angela Hoffman
University of Portland
2013
Dr. Robert F. Butler
University of Portland
2012, 2011, 2010
Dr. Charles ("Kip") Ault
Lewis & Clark College, Portland
2009
Dr. Charles Kunert
Concordia University, Portland
2008
April Ann Fong
Portland Community College
2007
Dr. Tamina Toray
Professor of Psychology, Western Oregon University
OAS Officers
President
Todd Rosenteil (Portland State University)
rosensti@pdx.edu
President-Elect
TBD
Pending
Past-President
Andrew Baggett (Linfield College)
abaggett@linfield.edu
Secretary
Jeff Duerr (George Fox University)
jduerr@georgefox.edu
Treasurer
Elizabeth Atkinson (Linfield College)
eatkins@lindfield.edu
Program Coordinator
Kevin Johnson (Pacific University)
pacificu@edu
Archivist
Frederick Hirsch
Membership
Rici Hallstrand (Concordia University)
rhallstrand@cu-portland.edu
Newsletter Editor
Jennifer Butler (Willamette University)
jbutler@willamette.edu
Proceedings Editor
Open
Webmaster
Open
OAS Section Chairs
Biology
Open Position
Chemistry
Angela Hoffman
hoffman@up.edu
University of Portland
Jing Hao
jhao@georgefox.edu
George Fox University
Economics
Open Position
Geography
Ted Eckmann
eckmann@up.edu
University of Portland
Geology
Scott Burns
burnss@pdx.edu
Portland State University
Jeff Myers
myersj@wou.edu
Western Oregon University
Melinda Shimizu
shimizum@wou.edu
Western Oregon University
Health Science
Open
Hist./Phil./Soc. of Science & Environmental Ethics
Randall Smith
smithran@pdx.edu
Portland State University
Mathematics, Computer Science & Statistics
Christopher Hallstrom
hallstro@up.edu
University of Portland
Corban Harwood
rharwood@georgefox.edu
George Fox University
Physics
Scott Prahl
scott.prahl@oit.edu
Oregon Institute of Technology
Political Science
Open Position
Psychology
David Foster
fosterd@wou.edu
Western Oregon University
Björn Bergström
bpb@pacificu.edu
Pacific University
Sociology & Anthropology
Aaron Greer
aaron@pacificu.edu
Pacific University
Junior Academy
Open